Fremont, California, dental practice Jerry Yang, DDS updated its range of dental implant solutions for local patients. Dr Yang and his dental team can help patients replace their missing teeth and restore their smile.
FREMOUNT, CA / ACCESSWIRE / July 30, 2020 / Jerry Yang, DDS, a dental practice in Fremont, California, announced the launch of a new range of dental implant solutions. The experienced dental team offer advanced restoration solutions for those who have multiple failing or missing teeth or who are completely without any teeth.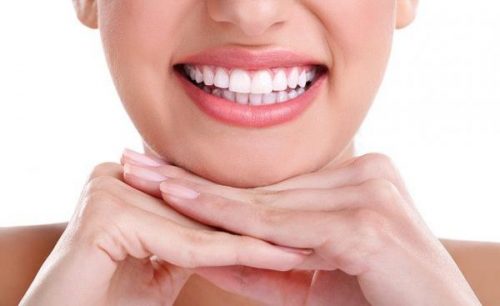 More information can be found at https://www.jerryyangdds.com
Dental implants are a simple, quick and less intrusive way of restoring one's smile. The newly launched dental implant solutions at Jerry Yang, DDS provide a natural-looking and effective treatment to restore the smiles of patients.
Tooth loss is extremely common and can happen for a variety of reasons. Fortunately, patients no longer have to wear uncomfortable dentures or worry about their teeth when eating, speaking or smiling, with the help of professional dental implants.
Dr Jerry Yang and his team at Jerry Yang, DDS have extensive experience helping patients get a beautiful and functional smile with dental implants. The implants can be placed in a single procedure, so patients can enjoy a healthy full set of teeth immediately.
In addition, Dr Yang and his team of assistants and hygienists can improve the health and appearance of each patient's mouth, address pain issues that relate to oral function, and even help them overcome dental phobia.
Amidst the global health crisis, the dental practice is strictly following the infection control recommendations made by the American Dental Association, the Centers for Disease Control and Prevention and the Occupational Safety and Health Administration.
For more information about the practice's current protocol, patients are recommended to contact the team at Jerry Yang, DDS directly.
A satisfied patient said: 'Dr Yang is simply the best when it comes to doing his job. I've been visiting him for well over ten years. In that time, I've graduated college and medical school. My clinical training has shown me the value of going to a professional and someone who not only excels at his job, but is also dedicated to providing the highest quality care for his patients.'
Interested parties can find more by visiting the above-mentioned website or they can call the office of Jerry Yang DDS at (510) 797-2611 for an appointment.
Contact Info:
Name: Jerry Yang
Email: Send Email
Organization: Jerry Yang, DDS
Address: 4529 Mattos Dr., Fremont, CA 94536, United States
Phone: +1-510-797-2611
Website: https://www.jerryyangdds.com/
SOURCE: Jerry Yang, DDS
View source version on accesswire.com:
https://www.accesswire.com/599599/Fremont-CA-Dentist-Dental-Implant-Full-Arch-Replacement-Cosmetic-Dentistry